Chelsea – Crystal Palace
Premier League – 3 October 2020
Chelsea vs Crystal Palace
Coming to you LIVE & FREE on Openview Ch120.
After the defeat against Tottenham Hotspur, albeit on penalties, the pressure is starting to build for Chelsea to get back to winning ways ahead of yet another international break.
This Saturday, Crystal Palace arrive at Stamford Bridge for a behind-doors-fixture which many perceive as a must-win game.
Roy Hodgson's team are dangerous opposition and sit above Chelsea in the Premier League table.
Who will win?
Saturday at 1:30PM
Live on OpenView channel 120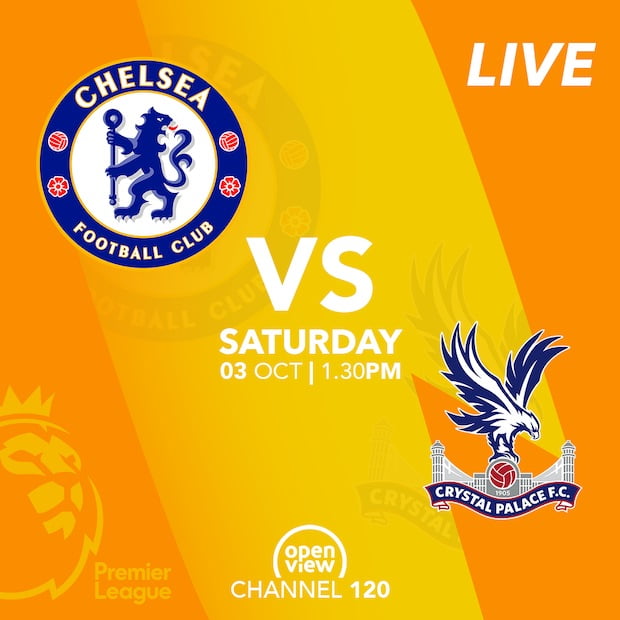 Learn more about eTV
Other posts in this category
2020 NBA Finals: Lakers vs. Heat. Thursday on Openview Ch 120
WOZA Matrics 2020 catch up will support you all the way
New Open View HD Channel List