Open view problems
Are you experiencing the below errors messages?
Follow these instructions and enjoy your favourite shows.
Open view problems.
200 smart card expired
200 access denied
20 channels not subscribed
200 channels not activated
Here is the solution.
Press the "HELP" button on your Openview remote control to display the hel screen.
Your STB number will then be displayed on the help screen.
Please write this number down.
Press"Exit" on your remote control to return to channel 100.
Dial
*120*6843*1#
select option 2 using a cell phone and follow the prompts.
Once your error has been cleared, you can use the "P+" and "P-" or "P↑" and "P↓" buttons on your remote control to change channels.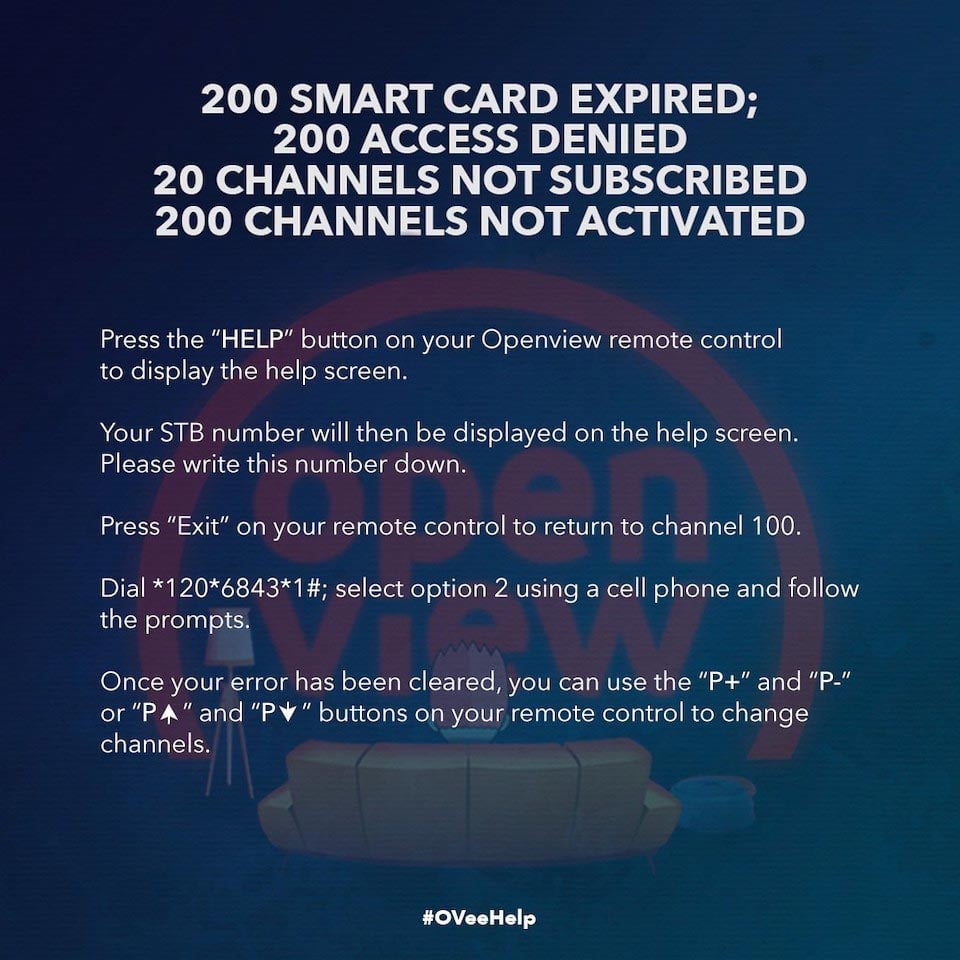 Other posts in this category
Openview no signal. Phenomenon called rain fade
That's why you need to upgrade your old NDS decoder
OVHD – Is your STB software up to date
OpenView – Clearing on-screen error messages
Learn more about Openview Ovhd.