Update your STB software
If you are using Openview STB models:
KSTB 2184
KSTB 2143
NA9200
Check to make sure you are on the latest software version and if not, follow the steps to upgrade your STB software.
Are you using the STB model below?
| | |
| --- | --- |
| Model | Software Version |
| KSTB2184 | S/W: 00.00.00.04 |
| KSTB2143 | S/W: 00.00.00.14 |
| NA9200 | S/W: 00.00.00.20 |
To upgrade your STB follow the following steps
Press HELP to confirm if your software is up-to-date.
Should your software not be updated, switch off your STB using the remote.
Wait for about 1 minute, your STB will start upgrading the software.
Wait for another 15 minutes for the software upgrade process to complete.
The above will ensure that your STB has future functionalities and all known issues fixed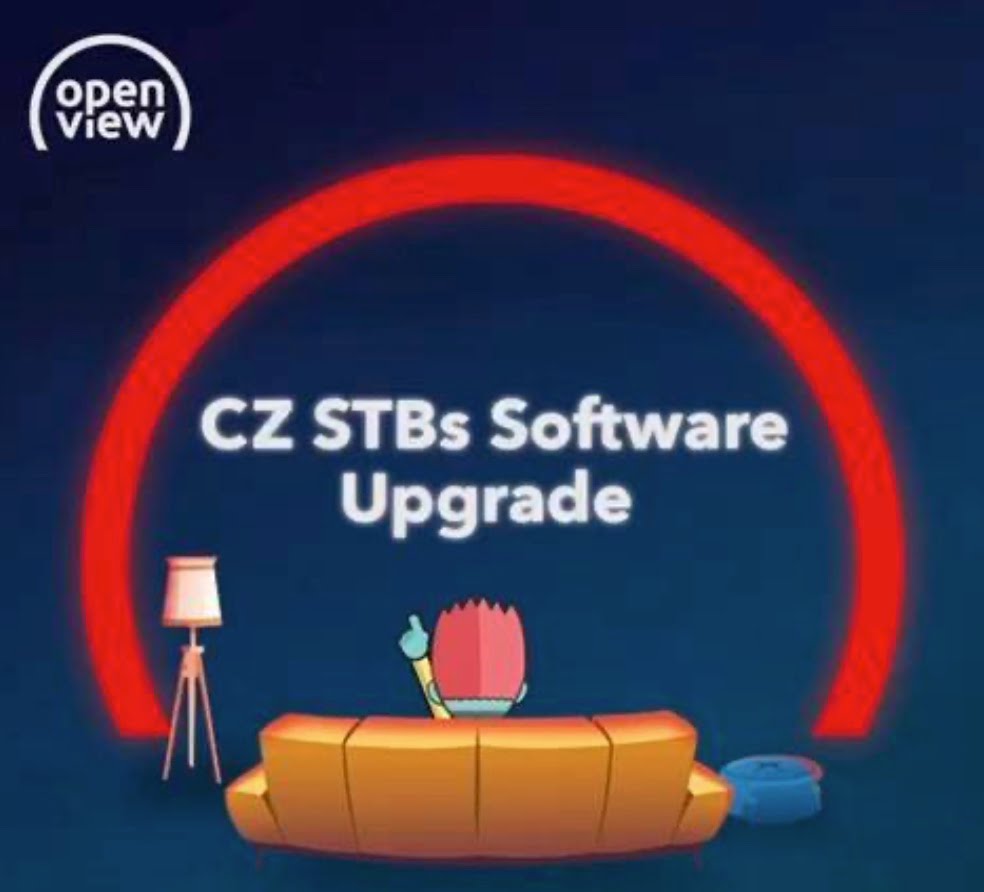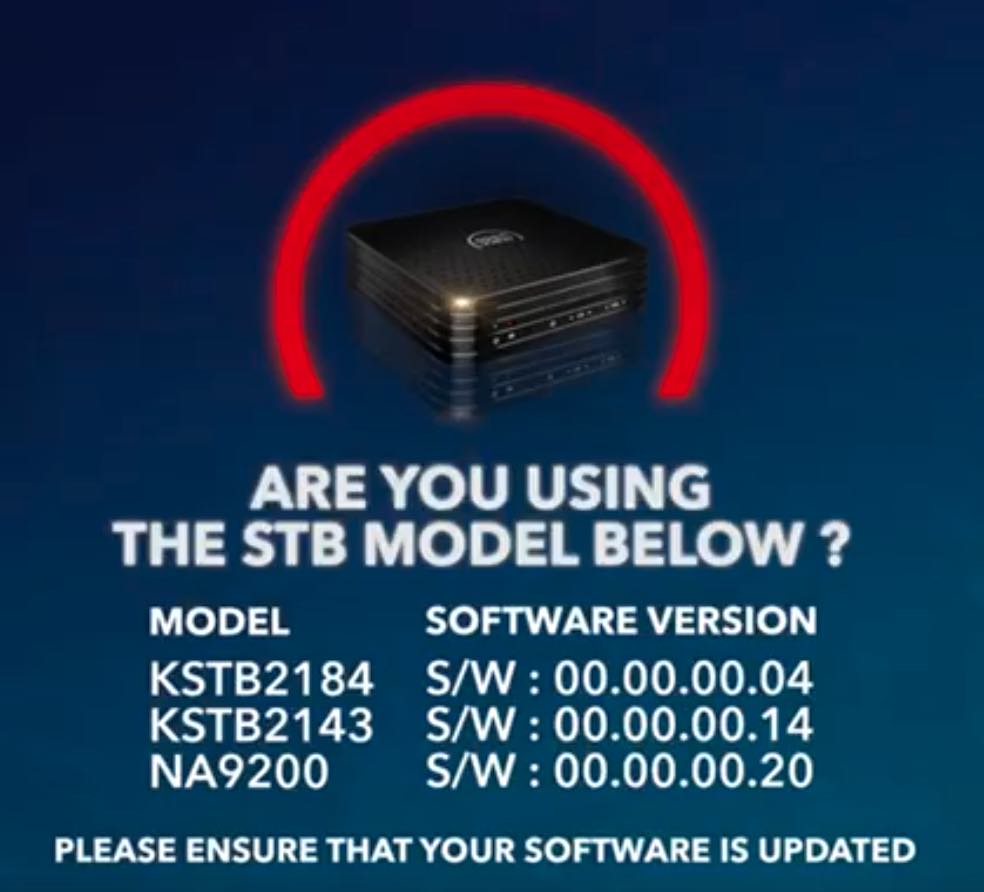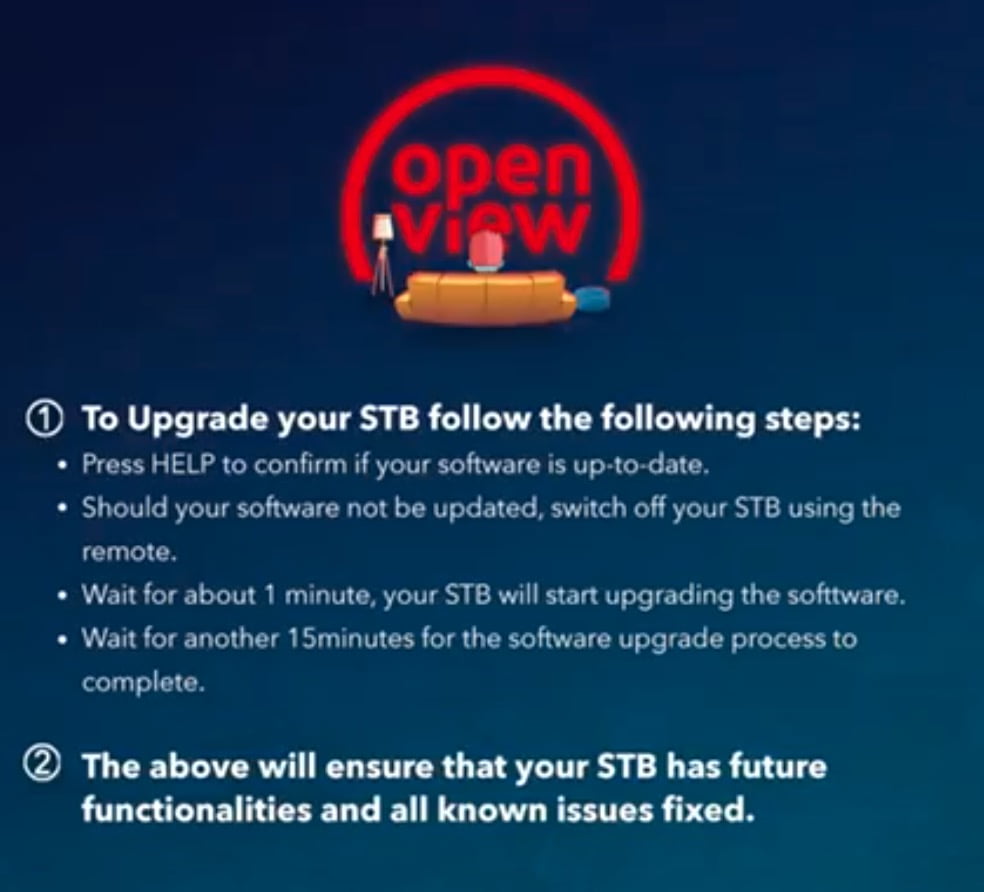 Other posts in this category
Open view problems – Error 200, OVHD smart card expired 200
That's why you need to upgrade your old NDS decoder
OpenView – Clearing on-screen error messages
Learn more about Openview ovhd.