Openview no signal
Sometimes it is possible to have these problems: openview no signal.
For example, if you are experiencing rain, the signal maybe affected and it will be back once the rain has subsided.
When it rains the uplink is affected and there may be signal problems due to a phenomenon called rain fade.
The picture on the Openview decoder will break up.
How to get signal on my ovhd
You have to wait. This problem will go away once the rain has subsided or stopped.
Another example of signal loss.
Your Openview signal will be affected if there is a storm where the satellite uplink is transmitted.
You can have problems even if it doesn't rain in your area. Your picture may be affected.
If Johannesburg is experiencing rain or thunderstorms, please be patient should you have a loss in signal, it will be restored, once the rain has subsided.
In this case, if you lose the Openview signal, wait a day or two before contacting an installer.
So the solution is to wait.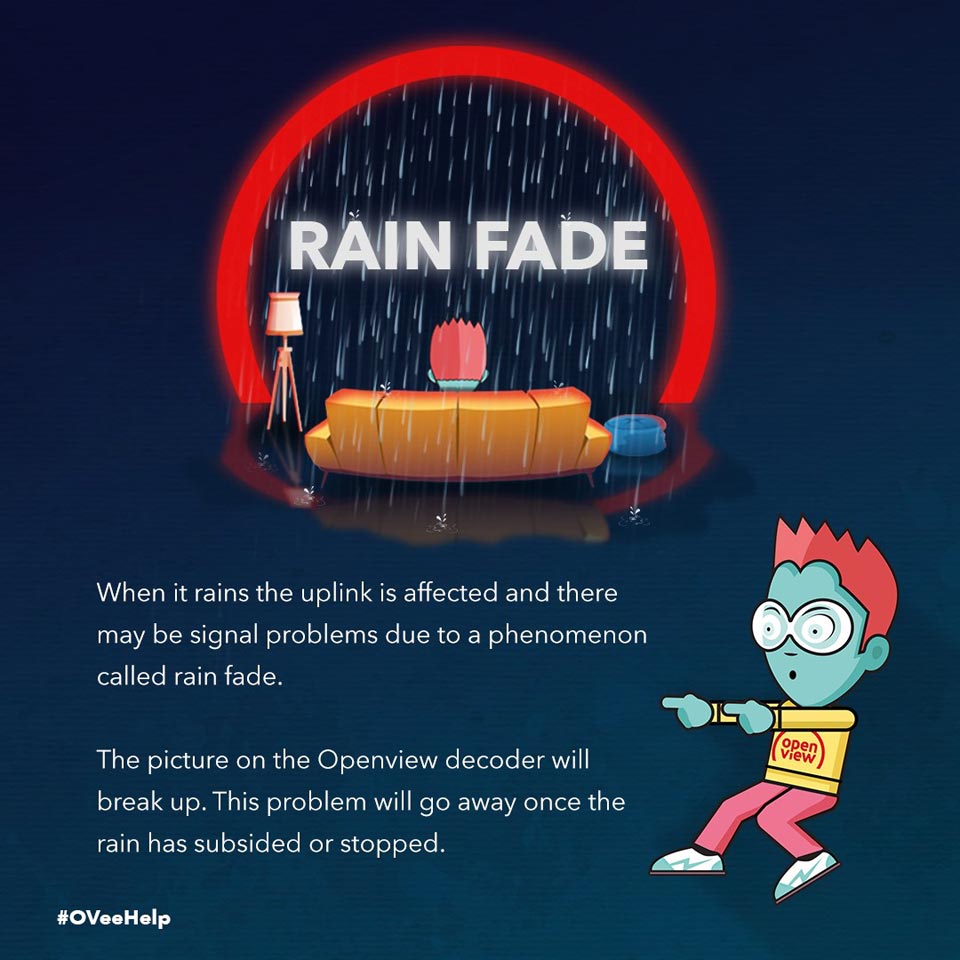 Other posts that may interest you
OpenView – Clearing on-screen error messages
That's why you need to upgrade your old NDS decoder
OVHD – Is your STB software up to date
Learn more about OpenView.