Error messages
Openview: on-screen error messages.
You can clear these from your mobile phone.
Dial the number on your mobile phone *120*6843*1#

Select option 2 to clear error codes
Welcome to Openview

Activate Set Top Box
Clear Error Codes
Reset Parental Control PIN
Authorised installers


Enter your area postal code or city postal code
Please enter postal code and reply

Select 1
Welcome to Openview self-service

Clear Error Messages


Select 1-4 depending on your error message
Select the error code that appears on your TV screen:

E04 or E06
20 or 200 – Channel not subscribed/activated
206 or 69 – Access Denied
200 – No Secure Device


Enter your STB number
Please enter your STB number

Process completed
Please wait 5-10min for your error message to be cleared.
Thank you.
*SMS charged at R1,50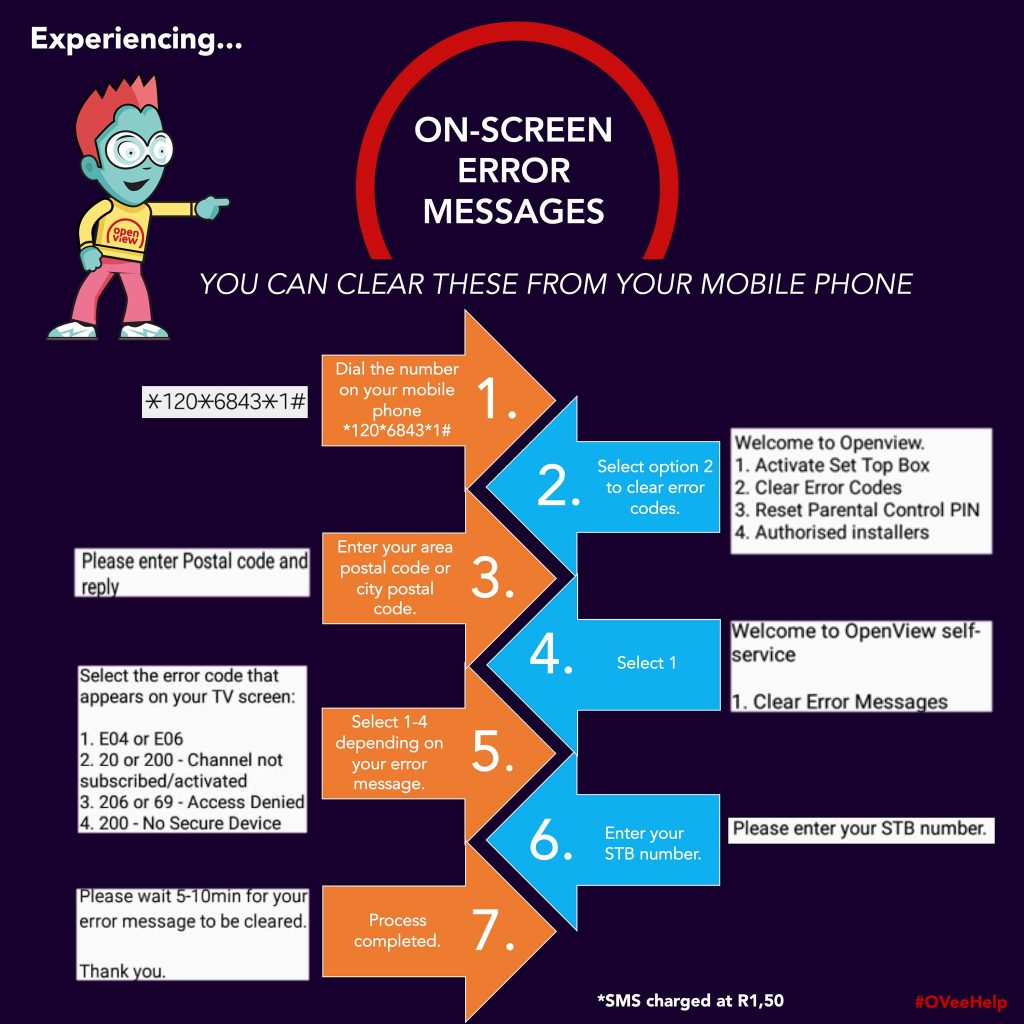 Other posts in this category
Openview no signal. Phenomenon called rain fade
Open view problems – Error 200, OVHD smart card expired 200
That's why you need to upgrade your old NDS decoder
OVHD – Is your STB software up to date
Learn more about Open view OVHD.