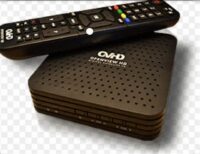 DSTV OVHD Technicians available to assist Communal Residential business corporate Cabling experts.
Wefix and install All Satellite dish Configurations.
Residential or Communal System experts 25 years experience we are fully equipped and ready to assist.
Multiple view, Single view, Dual view, Tri view setups.
Our services:
– Signal lost or no signal repair due to bad weather
– OVHD / DSTV decoder installation
– Satellite dish installation
– Explora A2/A3/Ultra Installations
– Communal system multiple view upgrades
– Home cinema setup
– Smart Lnb installation
– Dstv Re-location/Migration
– Dstv HD decoder Installation
– HD PVR decoder installation
– OVHD Installations
– OVHD Repairs
– Dual view setup
– Triple view setup
– Dish re-alignments to hd satellite
– Media box installations
– Netflix setup
– Smart tv wizard setup
– Fibre dish installation
– Remote problems
– Tv link overload error repairs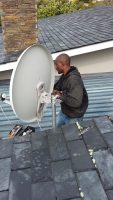 DSTV installation services in Cape Town by Cape Direct Connect. We have qualified DSTV installers on standby 24 hours a day to serve you. Call us now on 0822331115 for an obligation free quote on DSTV installations, DSTV repairs, DSTV relocations, DSTV upgrades, clear E48-32 DSTV error message, and many more DSTV related issues.
With more companies providing satellite tv services in South Africa from DSTV to Open View, we offer expert satellite dish installation in Cape Town. Whatever your needs might be to have a satellite dish installed, we are the leading DSTV Installation experts in Cape Town since 2005. By making use of our services you are guaranteed to have an uninterrupted connection as we have mastered the art of satellite dish installation in Cape Town. Professional triple view installations.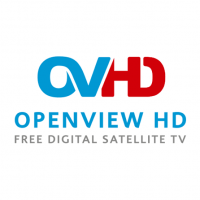 -Open view and Dstv Installation and Repairs
– Complete Service Installation Of Home Theater System
– Wall Mounting Tv and many more,
Cotanct us 0720295152
T&C Apply .