621 Moletjie Ga-Hlahla
R521, 29km from Polokwane
Limpopo
0700
ZA
We install and service signals and any decoder related matters. In All villages around Moletjie, Lebowakgomo and Polokwane.
X-Quad professional installers
Whenever you wish to have excellent, durable & high quality products and installations. Do consider the X-Quad company 0814850654.
A fully compliant company that pays tax & serving its communities and clients.
You must login to post comments
Nobody, Ga-Mothiba, South Africa
39.09 km
Contact Name : Petrus Sebeuadudi
Address : No50 Nobodyga-Mothiba
Our OpenView HD Installation Products and Services
OVHD/ OpenView HD Installer
OVHD/ OpenView HD Satellite Dish Installer
OVHD/ OpenView HD Repairs
OVHD/ OpenView HD Moves
OVHD/ OpenView HD Satellite Dish Repairs
OVHD/ OpenView HD TV Mounting Services
OVHD/ OpenView HD Relocation Services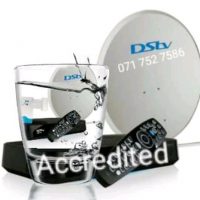 Fast & Reliable services at all times