The killing rate of rhinos has fallen by a quarter in South Africa after years in which poachers slaughtered them for their horns in record numbers.
Most of the country's provinces have experienced "dramatic declines" in rhino poaching, the department of environmental affairs said.
It said poachers killed 508 rhinos in the first eight months of 2018 – down 26% from 691 over the same period last year.
This maintains a downward trend since 2014 – when a record 1,215 rhinos were poached in the country.
South Africa is home to more than 80% of the entire world's population of rhinos – with both the black and white rhino living within wildlife reserves and national parks.
In 2017, the country lost 1,028 rhino to poaching and nearly 200 suspects have been arrested for the criminal act this year.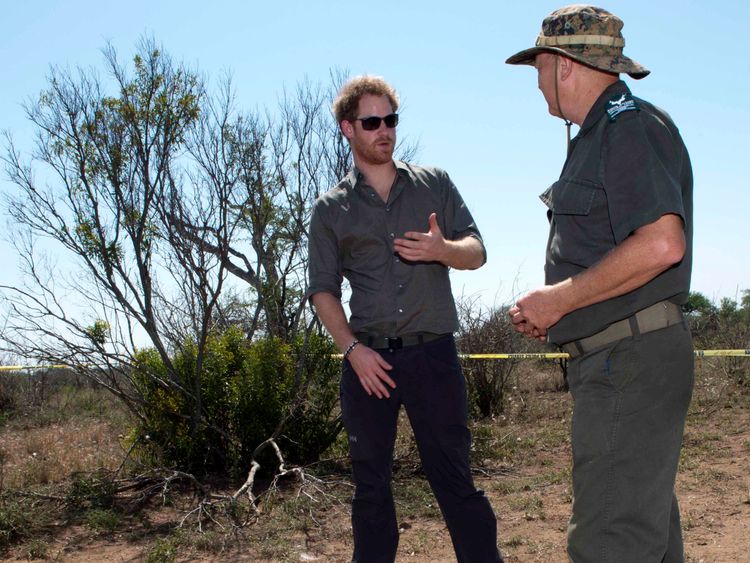 "This decline comes despite a dramatic escalation in poacher activity" inside the Kruger National Park, said the department.
Authorities said law enforcement operations, relocations of rhinos and other measures have helped to reduce the killings.
Despite the success, the white rhino in Kruger park has been in decline and elephant poaching is increasing there.
While Kruger park has implemented strict anti-poaching measures, it still falls prey to poachers – who often sneak through the Mozambique border which is difficult to monitor.
Police said on Friday they had found 20 rhino horns and arrested two suspects in a sting operation at a house in the eastern Mpumalanga province which borders Mozambique.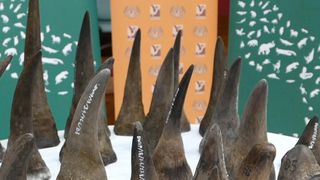 Officers also arrested six "key" members of a rhino trafficking gang which allegedly ran its operations with the help of corrupt police and private game farm operators.
"This is a significant and important breakthrough," said Albi Modise, spokesman for the department of environmental affairs.
Rhino horn is composed of mainly keratin – the same substance as in human nails – and is normally sold in powdered form.
It has been used in Chinese medicine for more than 2,000 years and is used to treat the likes of fever, rheumatism and gout.
There has been a recent surge in demand for rhinos born in Vietnam, where it has been touted as a hangover cure and treatment for terminal illnesses along with other uses.