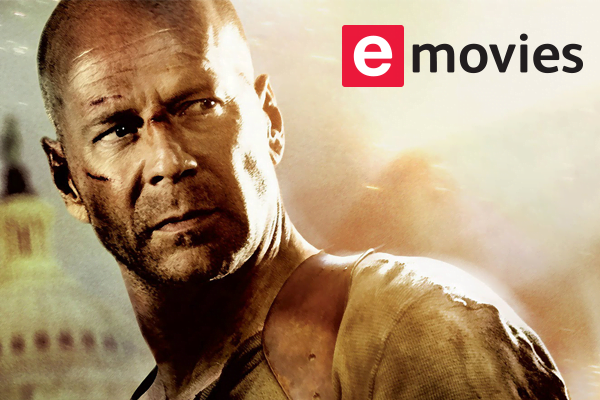 The actor and musician, known for playing hard-edged characters in action films, will definitely keep you entertained for the month of February.
Willis, at 62 years old is the eldest of four children. His first job was as a security guard. He then became a private investigator before turning to acting.
He was previously married to the actress Demi Moore with whom he has three daughters. Willis and Moore filed for divorce in 2000. He then married model Emma Heming in 2009 and the couple has two children together.
Check out the movie list below:
Bandits       
Wednesday, 7 February at 8PM

Two bank robbers fall in love with the girl they've kidnapped. 
Starring Bruce Willis, Billy Bob Thornton, Cate Blanchett
Lay The Favourite
Wednesday, 14 February at 8PM

Ex-private dancer Beth aspires to be a Las Vegas cocktail waitress when she falls in love with Dink, a sports gambler. Sparks fly as she proves to be something of a gambling prodigy–much to the ire of Dink's wife, Tulip.
Starring Bruce Willis, Joshua Jackson, Catherine Zeta-Jones
16 Blocks
Wednesday, 21 February at 8PM

Burned-out cop, Jack Mosley is talked into taking a witness from the station to the courthouse just 16 blocks away. However, several of Jack's fellow cops don't want the witness to testify and they do everything to stop them from getting to the courthouse.
Starring Bruce Willis, Mos Def, David Morse
Hostage
Wednesday, 28 February at 8PM

When a convenience store robbery goes wrong in his turf, a former LAPD hostage negotiator has to get everybody to survive the night, after the three perpetrators move in on an unsuspecting family.
Starring Bruce Willis, Kevin Pollak