7 Leipoldt Way, Mandalay, Cape Town, 7785, South Africa
31 Leipold Road
Cape Town
Western Cape
7785
ZA
Attention to detail and professional installation services in and aroud Cape Town
Competitive pricing and flexibility to operate in residential homes, complexes and commercial properties
Value for money whilst delivering a world class service and product
Leaders in Digital TV Installations
Leaders in Home Theatre Installations
You must login to post comments
You must login to post comments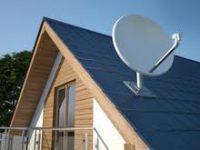 Cape Town, South Africa
17.23 km
}-Signal lost or no signal repair 
}-All model Explora decoder installation
}-OVHD decoder installation
}-HD PVR decoder installation
}-Tv wall mounting
}-Tripleview setup
}-Dstv relocations
}-Hdmi extender installation
}-Smart lnb installation
}-Twin lnb installation
}-Showmax setup
}-Netflix setup
}-Quad lnb installation
}-Surround sound setup
}-Dish relocation
}-New dish installation
}-Remote problems
}-Trouble shooting
}-Tv link overload error
}-Fuzzy picture or no picture
}-Extra view alert problems
}-Extension Points
}-Clear picture quality setup
}-Waiting for primary decoder error
}-Lan cable installation
}-Intercom installations
]-Cctv camera installations/repairs
}-Wifi range extender installation

Openview HD Installers Cape Town
AI Satellite and Cabling are your local Openview HD Installers in Cape Town and Surrounds. Allow us to expertly install your Openview HD Decoder or to service and fix any issues that you might be experiencing with your current installation.
No job is too big or too small. Allow us to succeed where others have failed and get you connected to the gift that keeps on giving. Openview HD Installers Cape Town, get free…forever!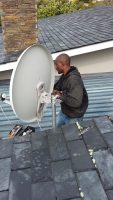 DSTV installation services in Cape Town by Cape Direct Connect. We have qualified DSTV installers on standby 24 hours a day to serve you. Call us now on 0822331115 for an obligation free quote on DSTV installations, DSTV repairs, DSTV relocations, DSTV upgrades, clear E48-32 DSTV error message, and many more DSTV related issues.
With more companies providing satellite tv services in South Africa from DSTV to Open View, we offer expert satellite dish installation in Cape Town. Whatever your needs might be to have a satellite dish installed, we are the leading DSTV Installation experts in Cape Town since 2005. By making use of our services you are guaranteed to have an uninterrupted connection as we have mastered the art of satellite dish installation in Cape Town. Professional triple view installations.